If you are a lover of keto-friendly diets, the thought of making delicious ice cream in the comfort of your own home is probably something you can get behind. You can make your own Keto Ice Cream at home, with no special ingredients or equipment needed, and enjoy a creamy and decadent treat that is low in carbohydrates. Using keto-friendly ingredients, you can rest assured that your ice cream will be delicious and satisfy your ice cream craving. Read on to learn how to make your own Keto Ice Cream at home.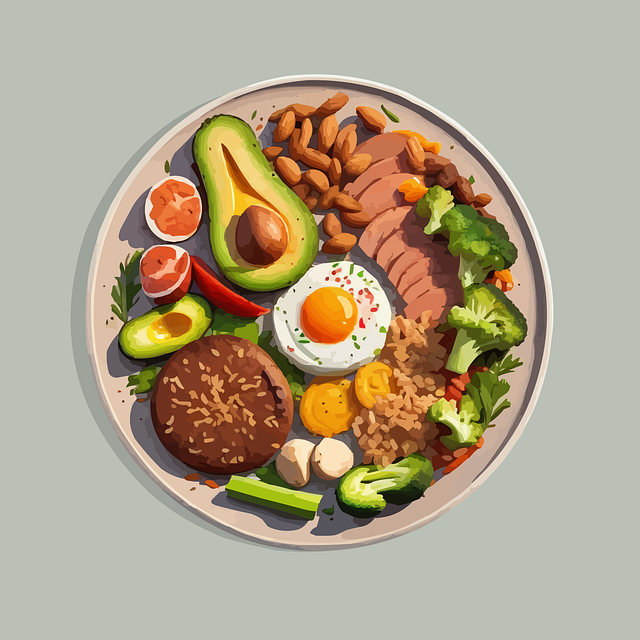 Table of Contents
1. Creamy Keto Ice Cream for Everyone
Keto dieters rejoice! Now you can have your ice cream and eat it too!
Indulge in this creamy keto ice cream that is sure to tantalize your sweet tooth. It is not only nutritious but also absolutely delicious. It is made with the freshest ingredients and contains no added sugar for guilt-free pleasure.
This nutritious ice cream offers numerous health benefits. Here are some of them:
It has a low-carb content to meet your dietary requirements.
It is a great source of healthy fats, vitamins and minerals.
It is free of preservatives and additives.
It helps in keeping your energy levels high.
This creamy keto ice cream is ready in a few simple steps and perfect for the hot summer days or an indulgent treat any time of the year. Get ready to indulge in this delightfully creamy and healthy keto ice cream.
2. Preparing the Perfect Keto Ice Cream
Keto ice cream is the perfect dairy-free treat if you're avoiding sugar while following a low-carb diet. Fortunately, it's easy to whip up an amazing keto ice cream with just a few ingredients.
To start the ice cream-making process, gather together:
Heavy cream – 2 cups
Low-carb sweetener – 1/3 cup
An extract – one teaspoon
To prepare the ice cream, blend all of the ingredients together in a medium-sized bowl until the texture is light and fluffy. For extra pizzazz, add a bit of crunch by stirring in sugar-free chocolate chips or nuts of your choice.
Once the ice cream base is made, pour it into an airtight container and store it in the freezer overnight. The next day, scoop the ice cream out of the container and enjoy – it's ready to eat!
3. Recipe Ideas for Delicious Keto Ice Cream
If you're looking to satisfy your sweet tooth while keeping it Keto friendly, look no further than this selection of ice cream recipes. Whether you're after something quick and easy, or something a bit more indulgent, there's something for everyone!
1-Ingredient Avocado Ice Cream: With just one ingredient, this ice cream couldn't be simpler! All you need is a ripe avocado and a good blender. Scoop it into a container and place it in the freezer. After a couple of hours, you'll have a wonderfully creamy, guilt-free treat.
Low Carb Chocolate Chip Cookie Dough Ice Cream: A classic combination. All you need to do is make some low carb cookie dough and stir it through a basic vanilla ice cream recipe. Chocolate chips are optional, but highly recommended!
Mint Chocolate Chip Keto Ice Cream: Refreshing and creamy mint ice cream, with a good dose of chocolate chips thrown in. It also has a secret weapon to help it stay extra creamy – full-fat coconut milk.
Why not try making one of these keto ice cream recipes this weekend? You won't be disappointed! You can even change up the flavors, and sub out the chips for different kinds of add-ins. Get creative, and enjoy a tasty (but low carb!) treat.
4. The Benefits of
Making keto ice cream at home can be an incredibly satisfying and rewarding experience. You'll get to enjoy delicious, healthy treats that are made fresh and tailored to your dietary needs. Here are some of the benefits you can get from making your own keto ice cream:
Taste: The flavors of your homemade keto ice cream will be out of this world. You can mix different ingredients to customize the texture and flavor that suits you best.
Savings: You can save money in the long run by buying ingredients in bulk and making large batches of keto ice cream. Plus, you won't have to worry about preservatives and additives that come with store-bought ice cream brands.
Nutrition: You'll have control over the ingredients you use when making keto ice cream. This way, you can adjust the portion sizes of ingredients to fit the amount of fats, carbs, and protein that you need.
Whether you're looking to satisfy your sweet tooth or trying to stay fit, making your own keto ice cream takes ice cream treats to the next level. You'll be able to experiment with different flavors and ingredients to make a unique dessert that's tailored to your personal needs and taste.
5. Making Delicious Keto Ice Cream – Easier Than You Think!
Keto ice cream is one of the most delicious treats you can have while following a low-carb diet. With a few simple steps, you can create the perfect creamy, sweet treat without the added sugar. Here's how to make delicious keto ice cream:
Choose your favorite low-carb ingredients. The great thing about keto ice cream is you can adjust the ingredients according to personal preferences. Pick your favorite nut butter, cream, coconut milk, or almond milk for a delicious base. And don't forget the toppings! Low-carb chocolate chips, nuts, and seeds make wonderful additions.
Sweeten your ice cream with low-carb sweeteners. Sugar substitutes like stevia, monk fruit, and erythritol are all great options for keto-friendly sweeteners. If you're not a fan of artificial sweeteners, you can also add unsweetened roasted carob flavor powder or cocoa butter for a natural sweetness.
Once you've chosen your base ingredients and sweetener, you're ready to get started! Mix the ingredients together and place in an ice cream maker or freezer, following the manufacturer's instructions. Within a few hours, you'll have delicious and creamy keto ice cream that the whole family will enjoy!
Treat yourself to a sweet frozen delight and make your own keto ice cream at home! With some creativity and experimentation, you can make a healthier version of a classic dessert that will satisfy your cravings and help you achieve your healthy goals. So go ahead and indulge in this delicious keto-friendly treat!