Treating yourself to a sweet treat doesn't always have to be a guilty pleasure – if you're following the ketogenic diet, you can still indulge with delectable keto-friendly ice creams that will satisfy your cravings without breaking your diet. Now you can enjoy the deliciousness of ice cream without the extra sugar and carbs – the perfect reward for a job well done!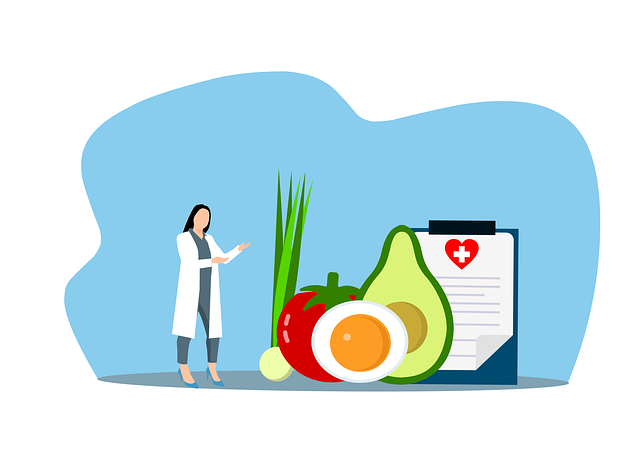 Table of Contents
1. Satisfy Your Sweet Tooth with Delicious Keto Ice Cream
Sugar cravings can feel overwhelming, but that doesn't mean they have to be. Keto ice cream provides delicious flavor without the added sugar rush. This low-carb, dairy-free ice cream comes in an array of delectable flavors to help satisfy your sweet tooth.
This delicious treat will not only curb cravings, but also help you stay on track with your health goals. It contains healthy fats and natural sweeteners, so you won't need to worry about spiking your blood sugar. Here are some of the benefits of keto ice cream:
It has more protein and fiber which keeps you feeling full longer.
It contains fewer carbs so it won't cause any spikes in your blood sugar.
It is a great source of healthy fats like coconut oil, which can help you feel energized.
It is made with natural sweeteners, so it has a low glycemic index.
Keto ice cream is a great way to satisfy your sweet tooth without compromising your health. So give it a try today and enjoy this delicious treat.
2. Rediscover Your Favorite Frozen Treats with the Keto Diet
If you miss digging in to your favorite frozen treats, the keto diet won't have you feeling deprived. Of course, those ice creams and popsicles you previously devoured for a quick summertime treat may be hard to find in a health-conscious and low-carb version — but, there are some pretty great alternatives. And here's a bonus: They're all keto-friendly!
Look for delicious keto-friendly ice cream alternatives. Such as popular brands like Enlightened with creamy coconut milk bases, or Arctic Zero with a wide variety of vibrant flavors and all-natural ingredients. Plus, if you are following whole-food diet protocol, you can even make your own ice cream using ingredients like coconut milk, freeze-dried fruit, nut butter, and MCT oil.
Replicate your favorite childhood treats. Remember those orange mango cream ices and raspberry sherbets from the corner store? Go classic with the nostalgia with variations of these old-time favorites that you can make at home with keto-friendly ingredients and molds.
3. No More Guilt – Keto Ice Creams as Guilt-free Indulgence
Keto ice cream is low in carbs and sugar, and high in proteins, healthy fats, and other essential vitamins and minerals, making it a guilt-free delicious treat. Best of all, you don't have to go easy on yourself, as many of the common indulgent flavors are available like mint chip, cookie dough, and cappuccino caramel. Here are some options to make you look forward to your snack time without worry:
Almond Butter Chocolate Chip Ice Cream: This flavor is rich and creamy, with a tantalizing smooth chocolate undercurrent and nutty flavor from the almond butter. Perfect for a chilled indulgence.
Coconut Milk & Caramel Ice Cream: An irresistibly delicious mix of rich coconut milk and creamy caramel. It's a great choice for vegans and those avoiding dairy.
Vanilla Bean Ice Cream: An old favorite, with a hint of flavor from the real vanilla. Perfect for those cold afternoons when you just want to sit and savor Instagram-worthy moments.
Keto ice cream is a great option for those seeking a guilt-free indulgence that takes care of your cravings as well as your health. So if you're looking for a low-carb treat, you can now have it without any guilt. With the options mentioned above, you can make every snack a little bit special!
4. Learn How to Make Keto Ice Cream at Home
Keto Ice Cream is a delicious, low-carb alternative to traditional ice cream. It's also easy to make, so you can whip up a batch for an indulgent treat anytime you have a craving. Here's how it's done:
Gather the ingredients: You will need heavy cream, a sweetener such as monk fruit or stevia, vanilla extract, and some form of fat, such as coconut oil or butter.
Mix the ingredients: Start by mixing together the cream, sweetener, and vanilla extract with a hand mixer or stand mixer until it is thick and creamy. Add the fat and continue to mix until it's fully incorporated.
Chill the mixture: Pour the mixture into a freezer-safe container and place it in the freezer until it is thick and scoopable, about 2-4 hours.
Serve: Scoop the ice cream into bowls and enjoy!
It's amazing how easy it is to make Keto Ice Cream at home! You can adjust the sweetness to your liking, or add a few drops of food coloring for a whimsical look. Plus, you can mix in any of your favorite flavors, such as chocolate chips or fresh berries.
5. Enjoy Your Keto Ice Creams with Less Guilt and More Joy!
Indulge without guilt: Who doesn't love ice cream? The problem is, most ice cream brands are full of unhealthy ingredients and added sugar. Keto ice cream is the perfect solution for those trying to stay healthy yet still enjoy the delicious sweetness. Keto ice creams contain no added sugar, are made with alternative sweeteners, and are high in healthy fats. This means that you can indulge without the guilt!
Guilt-free and flavor-filled: Keto ice creams come in different flavors and can even mimic traditional ice cream flavors like chocolate, vanilla, and strawberry. There are also unique Keto flavors like macadamia nut and matcha green tea. The best part of Keto ice cream is that you can enjoy without guilt and with complete peace of mind. The sweeteners used in Keto ice creams are natural and come with added health benefits like:
Weight Loss Assistance
Healthy gastrointestinal health
Improved immunity
No matter the flavor you choose, Keto ice creams are the perfect way to indulge without worrying about your health.
Satisfying your sweet tooth can be hard when you're trying to stick to a keto diet. Thankfully, delectable keto ice cream provides the perfect solution. With rich flavours and smooth texture, it's simply the best way to get your sweet and keto-friendly fix!