Rise and shine! Start your day off right with deliciously healthy keto breakfasts you and your family will love. Whether you're following a keto diet or looking for new ideas to liven up your morning flavors, these tasty recipes are sure to keep you fully fueled all morning long.
Table of Contents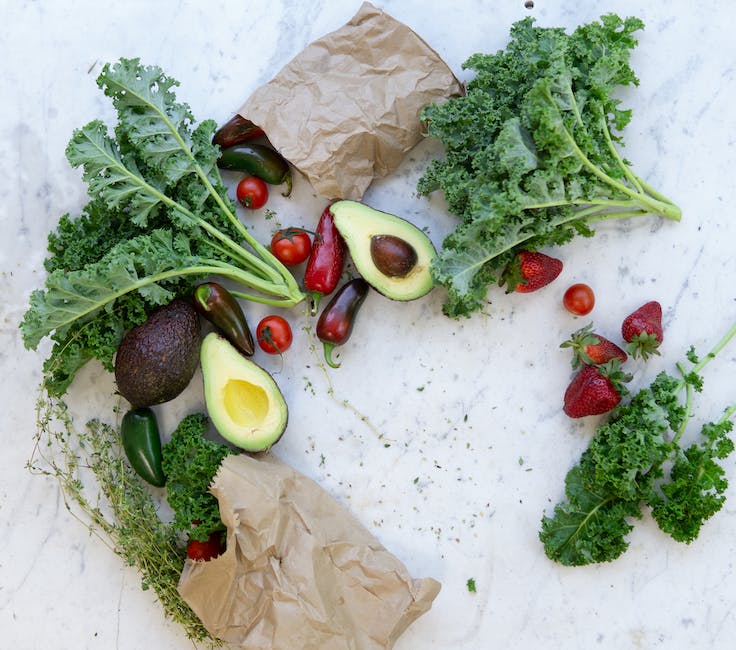 1. Waking up to Delicious Keto Breakfasts – your Morning Sorted
We all know how important it is to kick-start the day with a nutritious breakfast, but if you're following a strict ketogenic diet, it can be tricky to find recipes that fit the bill. We've got you covered with our top breakfast tips:
Switch sugary cereals and toast for convenient, nutrient-packed keto options like eggs, cheese, and avocados.
Bulk-prep your breakfast ingredients in advance to make it easier to keep on track during busy mornings.
Try spicing up plain scrambled eggs by adding everything from fresh herbs to zesty spices.
Mix things up with new and innovative low-carb breakfast ideas to keep your mornings fresh. Experiment with classic keto recipes like bacon and eggs or Paleo-style grain-free pancakes.
Alternatively, opt for something more convenient – like an overnight breakfast casserole with the added bonus of leftovers for lunch.
2. Get Creative – Try Not-Your-Usual Keto Breakfast Recipes
Breakfast is often the most important meal of the day, and it's great to keep things interesting and varied when it comes to your ketogenic diet. Instead of reaching for one of your usual staples, why not try something new that's both low in carbs and delicious? Here are a few unconventional keto breakfast recipes that you can enjoy:
Mini Keto Kale Frittatas: Perfect for on-the-go snacking or meal prepping alike, these mini frittatas can be flavored however you like. Try different combinations of finely chopped vegetables like peppers, leeks, or mushrooms in addition to kale.
Kimchi Fried Rice with Caramelized Onions & Bacon: Who said fried rice couldn't be keto-friendly? Replace the white rice with cauliflower florets for a low carb version of your favorite take out. Top with caramelized onions and bacon bits for a savory and umami-rich dish.
Cream Cheese & Sun-dried Tomato Bagels: Make your own keto-friendly bagels using cream cheese, parmesan, and sun-dried tomatoes as a base. If you're feeling especially adventurous, try adding garlic and chives too!
You can also try new spins on your favorite breakfast foods. Opt for a keto-friendly omelet with zucchini noodles or sliced mushrooms instead of grain-based noodles. You can also make keto-friendly pancakes with almond or coconut flour instead of regular flour. Whatever you decide to do, keep things interesting by trying different recipes and flavors while you enjoy your morning meal.
3. Start Your Day Right – Nutrient Dense Keto Meals
Starting your day with a nutrient dense meal is the best way to feel energized and ready for the day. The key is to select keto-friendly meals packed with good quality protein, healthy fats, and essential nutrients. Here are some ideas to help you get started:
Overnight Oats: Soak oats in nut milk overnight for a creamy texture you won't believe. Throw in berries and nuts for a powerhouse of breakfast nutrition.
Spinach and Feta Omelette: Don't worry, feta cheese still plays a part in a keto lifestyle. Make an omelette packed with spinach, feta, and a few tablespoons of cream for a filling, delicious breakfast.
Mushroom and Avocado Toast: With a few simple ingredients you can turn a classic toast into a keto-friendly meal. Grill up some mushrooms and top them off with slices of ripe avocado, a sprinkle of sea salt, and a drizzle of olive oil.
Eating keto doesn't have to be difficult or boring. Start your mornings off right by selecting nutritious meals that will fuel your body and give you the energy to take on the day.
4. Packed with Flavor – Sweet or Savory Keto Dishes
With all the variety of keto dishes, it's hard to decide what to eat. But whatever you pick, one thing is for sure – you don't have to sacrifice flavor for a ketogenic lifestyle. Whether you're into sweet or savory, there's something perfect for your palate.
Let's start with sweet dishes. Make a delicious coconut cream pie with low-carb almond flour shortbread crust, a sugar-free raspberry cream mousse topping, and a sweet vanilla custard filling. Or enjoy an "Australian" Pavlova – a light meringue shell covering up a delectable center full of juicy seasonal fruit and sweetened creamy yogurt. Experiment with fluffy low-carb pancakes topped with fresh fruit and sugar-free blueberry sauce. Yum!
Next, savory dishes. Have fun exploring the flavors of Turkey Bacon and Feta Bean Salad. Mix together chopped kale, kidney beans, soft feta cheese, and turkey bacon with lightly toasted slivered almonds, all tossed together in a delicious citrus vinaigrette dressing. Eat some crispy bacon cheddar chaffles served with steamed asparagus and grilled shrimp. Or whip up an Asian-style lettuce wrap, filled with tasty stir-fried cabbage, ground pork, mushrooms, and sharp cheddar cheese.
5. Make it at Home – Easy Keto Breakfast Ideas
Need a delicious and simple breakfast to start off your day? Try out these easy Keto-friendly recipes you can make right at home.
Prosciutto-Wrapped Eggs: Delicious, protein-packed and super simple. Take two eggs and wrap them each in a slice of prosciutto (or substitute with your favorite deli meat). Bake in the oven at 375 for 12-15 minutes. Serve with spinach or tomato for a more complete meal.
Sausage and Egg Breakfast Muffins: Who doesn't love a good muffin? Sliced sausage, scrambled eggs, and a few of your favorite veggies are all you need to create a tasty breakfast treat. Grease a cupcake tin or muffin tin, fill each one with a scoop of ingredients, and bake for 20-25 minutes. Enjoy!
These recipes are yummy and versatile. Feel free to customize by adding your favorite spices and herbs for added flavor. You can also add cheese, bacon, or any desired veggie. Making a Keto-friendly breakfast has never been easier!
Start your mornings off right with tasty keto breakfasts! With just a few ingredients and a bit of creativity, you can easily make a quick, low-carb meal to enjoy. So, set your alarm and get ready to wake up to a delicious keto breakfast – it's time for your body to reap the rewards!