Who says you can't have a decadent and flavorful dinner while adhering to a low-carb diet plan? By preparing ketogenic dinners, you can enjoy healthy meals while making progress towards your wellness goals. Here, we have compiled several easy and delicious recipes that you can enjoy while following a ketogenic diet.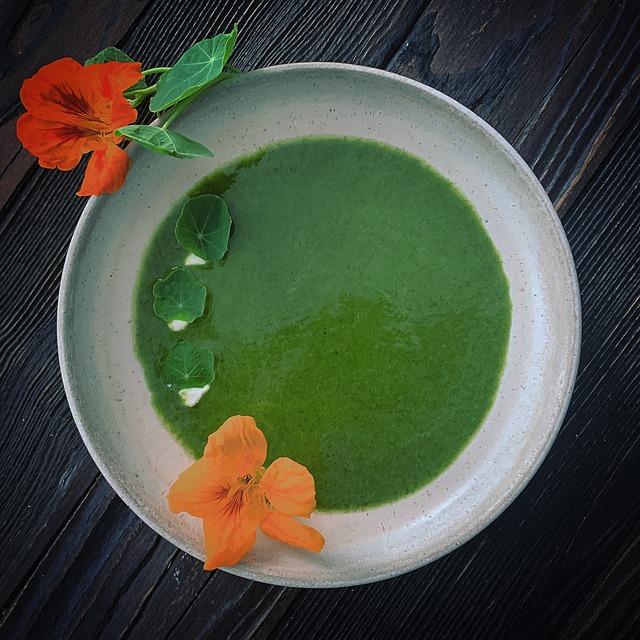 Table of Contents
1. Revamp Your Evening Menu with Low-Carb, Ketogenic Dinners
If you're ready to switch up your dinnertime routine, why not give a ketogenic meal plan a try? Working with low-carb ingredients, a keto diet can make for delicious, varied and highly nutritious dinners that will keep your tastebuds pleased for weeks.
To get you inspired, here are a few quick and easy to follow keto dinner recipes:
Cheese and Spinach Stuffed Chicken Breast – a delicious combination of greens and goodness, all pack into one delicious dish.
Crispy Bacon-Wrapped Cod – an easy yet gourmet dinner that looks beautiful on a plate.
Loaded Cauliflower – melt your cheese on top and serve with a generous dollop of avo.
These dinners are all great options that boast low-carb ingredients, and packed with protein and nutritious veg. Enjoy these dishes in a new and improved way by planning ahead and tailoring them to your taste.
2. Decadent Dinner Ideas to Satisfy Your Keto Cravings
Creamy Chicken Casserole
For a delicious low-carb alternative to traditional comfort food, try preparing this tasty Keto chicken casserole. Begin by sautéing diced chicken with butter in a large pot. Add some heavy cream, a diced onion, garlic, and star anise. Simmer until the chicken is cooked. Sprinkle with shredded cheese and top with crushed almond slices. Serve the casserole with steamed vegetables on the side.
Low-Carb Quiche
This hearty quiche combines the flavors of bacon, spinach, and Parmesan for a decadent meal. To prepare, preheat your oven to 350°F and grease a 9-inch baking pan. In a skillet, cook the bacon until crisp and set aside. In a bowl, whisk together eggs, Parmesan cheese, and a bit of heavy cream. Season with salt and pepper and stir in the bacon and spinach. Pour the mixture into the baking dish and bake for 30-35 minutes or until golden. Enjoy!
3. Delightful Dishes to Keep You on Track and Fuel You Up
Refreshing Raspberry Salad
If you're looking for an easy and healthy way to stay on track and fuel up, this raspberry salad is sure to delight your taste buds. Start with a bed of spinach, add in raspberries, pumpkin seeds, and some feta cheese. Make a vinaigrette with olive oil, vinegar, honey, and a touch of mustard. Mix everything together, and you'll have the perfect healthy lunch.
Loaded Sweet Potatoes
This hearty vegan dinner option is sure to keep you energized. Cut a couple of sweet potatoes in half, scoop out the insides, and mix with black beans, salsa, and chili. Place the potatoes back in the oven to bake for about 30 minutes – and voila, dinner is served! Topping it off with some avocado and cilantro completes the meal.
4. tantalizing Recipes to Introduce You to the World of Ketogenic Dinners
Are you ready to take the plunge into the delicious and nutritious world of ketogenic dinners? With all of the health benefits, it's no wonder many people are giving this lifestyle a chance. Here are four tantalizing recipes that are sure to introduce you to ketogenic dinners in style.
Spicy Beef and Vegetable Stir Fry: Combine equal parts coconut oil, red onion and minced garlic with thinly sliced grass-fed beef, diced bell peppers in your pan. Add a couple tablespoons of your favorite hot sauce for a kick of heat, then top it all off with a cup of cooked cauliflower rice.
Italian-Style Shrimp and Zucchini: Sauté small zucchini noodles and shrimp in olive oil and garlic. Add in a dash of oregano and red pepper flakes for a little Italian flair, and top it all off with some freshly grated Parmesan cheese.
Salmon Chowder: Start off by cooking up some leeks and celery in a pot of vegetable broth. Once softened, add in a can of lite coconut milk and a pound of fresh, flaky salmon. Simmer for about 15 minutes and finish off with a handful of fresh dill.
Kale and Coconut Pesto Pizza: Start off by preheating your oven to 375 degrees Fahrenheit. Spread a simple cauliflower crust with pesto made from kale, pine nuts, coconut oil and garlic. Top it off with a sprinkle of shredded mozzarella and a few slices of tomato and let it bake for 20 – 25 minutes.
These recipes are sure to make ketogenic dinners a little less intimidating and a lot more delicious. With a little creativity and love, you can easily make your meals both healthy and flavorful for the whole family. Enjoy!
5. An Array of Luscious Low-Carb Meals to Spice Up Your Menu
Low-carb cuisine doesn't have to be dull! Spice up your menu with these delectable meal ideas. Not only are they low in carbohydrates, they also provide a delicious and nutritious range of flavours to your menu and family's menu.
Chicken Spinach Feta Filo Pie: A delicate blend of creamy feta, free range chicken and light spinach filo puff pastry. An easy low-carb dish that is sure to tantalize the taste buds.
Spicy Cauliflower Tabbouleh Bowl: Delicious and nutritious, this classic Mediterranean dish is packed with flavour and a hint of spicy kick. Cauliflower is a great substitue for couscous, loaded with both flavour and nutrients.
Baked Brussel Sprouts & Bacon: This delicious recipe is a great way to get your dose of cruciferous veggies, bacon and a hint of buttery goodness. Cut the bacon into small pieces to ensure less salts and fats.
So, the next time you're on the hunt for a low-carb meal, don't settle for boring and bland! Put the taste back into your meal plan with these amazing dishes and see just how inventive and delicious low-carb cuisine can be.
No matter your lifestyle, chances are that a ketogenic diet could benefit you. With mouth-watering recipes on many of our favorite dishes, it's never been easier to enjoy tasty, nutritious dinners with a low-carb twist. So, don't hesitate anymore and start experimenting in the kitchen! Bon appetit!